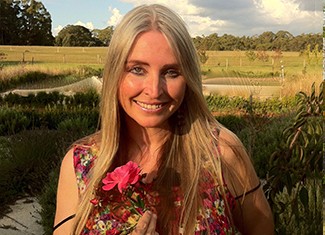 30 Days of Life Empowerment with Medyhne
AND
3 Additional 1-on1 Life Coaching Sessions with Medyhne
Please contact Medyhne to redeem this bonus.
Medyhne Lebachen is an Australian healer and holistic entrepreneur. Her name means "divine feminine" and this is the energy that she brings to her sacred healing process. Using her personalised SCIL (Spiritual Creativity In Life) techniques allow her to weave her creative magic to transform your world. In addition to being a certified Reiki Master, Medyhne has a BA and post-graduate degree from Monash University in Business and Psychology as well as a Small Business Certificate. Medyhne's inspiring books for kids and adults include: "Spirituality Oneness Unity Love Affirmations For Better Living," "Millity Moppitt Marvellous Moods," and "Tale Of The Crown."

Email Team Medyhne at: support@mycreativetherapies.com.